The University of York Art Collection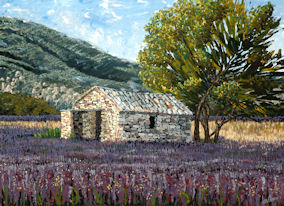 This website presents work from the University of York's art collection. The collection contains a wide range of works, including those by acknowledged masters, such as Barbara Hepworth, Sydney Nolan, Paul Nash, Joan Eardley, Keith Vaughan, Jacob Epstein, Mary Fedden, John Hoyland, Patrick Caulfield, R. B. Kitaj and Elizabeth Blackadder. It also holds pieces by prominent local artists, including Austin Wright, John Langton, Russell Platt, David Lloyd-Jones and Sally Arnup. The breadth of the collection encompasses ancient and modern ceramics, textile-art, sculpture, painting, printmaking, book-art and photography.
We hope you enjoy viewing the collection. Click on the 'Collection' tab, above, to browse all artworks. You can use the filters at the top to narrow your search.
A printed version of the catalogue is available:
University of York. The University of York Art Collection Catalogue. York: U of York, 2015.
By using this website, you are agreeing to these Terms