The Team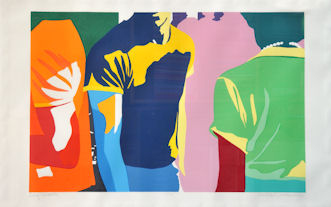 The student cataloguing team (from the student-run Norman Rea Gallery): Lydia Miller, Martha Cattell, Mayssa Kachicho, Erika Janó, Rachel Kidd, Penelope Hines, Catherine Smyth, Jo Dungate, Jennifer Stanley, Abbie Thomas and Alex Gorford.
Photographers: Paul Shields (University Photographer) and Mayssa Kachicho.
Support from:
Brian Cantor, University of York Vice Chancellor until 2013, sponsor of the project.
Sara Bailey, of the Registrar and Secretary's office, who provided critical help, knowledge, information and contacts.
College provosts and administrative staff, who provided access to artworks.
University of York Information Directorate staff: Stephen Town, Ian Hall and Karen Smith, who published the printed catalogue; and the Digital York team, Julie Allinson and Matthew Herring, who did copyright clearance work, and produced the website.